Sponsors and Partnerships
Click on logo to go to website
San Francisco Firefighters Cancer Prevention Foundation is committed to the prevention and early detection of cancer and providing access to cutting edge care for active and retired members of the San Francisco Fire Department and their families. Our goals are based on scientific research, education, cancer screenings and health navigation. Through this research and advocacy, we aim to improve public health and end this threat of job-related cancer in the firefighting profession.
Fluid Recovery saw a need for post-exercise recovery nutrition that wasn't being met, so they developed a product that would revolutionize how athletes train, recover.  Fluid Recovery was born to help people young and old get the nutrients their body need, immediately after exercise, to aid in muscle recovery and allow them to go out the next day and do it again.
The Fire Fighter Cancer Foundation was established in 2004 to provide international outreach, support, and resource assistance programs for firefighters and family members that are stricken by cancer. The Foundation is creating state of the art programs for cancer education, awareness, research and prevention to ensure the quality of life and retirement of firefighters around the world.
The Retired Professional Firefighters Cancer Fund, Inc. is a nonprofit 501 (c) 3 organization committed to raising funds for cancer research programs. Our funds are allocated to established programs that seek to impact those cancers that have higher occurrence rates among fire fighters. Funds are designated for a number of cancer research programs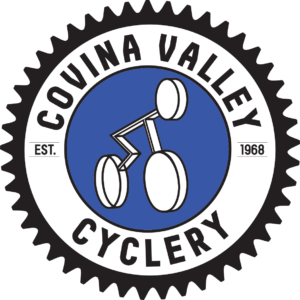 Covina Valley Cyclery has been around for over 51 years and is known for heritage, legacy and a solid reputation for bicycle repairs, service and sales.  Weather you need helping choosing a new bike, repairing an old one or just advice on local riding, they pride themselves on exceptional customer service and proud to support Fire Velo.
CONTACT US
Fire Velo
39252 Winchester Road
Suite 107 / #229
Murrieta, California 92563