Code of Conduct / Rules / Etiquette
Fire Velo Members
Code of Conduct, Rules and Rider Etiquette: 
All Fire Velo Cycling Club members agree to the follow Fire Velo's Code of Conduct, Rules and Rider Etiquette that are established by the National Board of Directors and apply to all levels of membership and Regional Chapters. Failure to abide by these may result in revocation of membership or loss of benefits as determined by the Executive Board of Directors.
As a member of Fire Velo events, activities and rides you hereby give Fire Velo permission to use your image contained in photographs and videos that are submitted to Fire Velo for posting on its website, its social media pages and for promotional purposes.
Code of Conduct
All Fire Velo members acknowledge that the Fire Velo Cycling Club (Fire Velo) is a fire service-based organization. Whether a member has a fire service background or not, wearing items bearing the name or logo of Fire Velo is representative of the fire service and members should wear these items with a pride and professionalism.
All club members shall exhibit courtesy & respect to other club members, other riders, pedestrians and motorists.
Unsportsmanlike or unprofessional conduct, including any hostile, abusive, harassing or discriminatory behavior, will not be tolerated and may be grounds for revocation of membership.
Adhere to the traffic laws to promote a positive view of the fire service community and cycling community.
Unlawful activity including theft or fraud, or intentional damage to property may be grounds for immediate revocation of membership.
Riding under the influence of any legal or illegal substance that impairs your judgment and reasoning is unsafe, may be unlawful and should be avoided at all times.
Club Rules
Fire Velo Cycling Club members understand that Fire Velo sponsored rides are taken at each rider's own risk and each rider is responsible to take steps ensure your personal safety and the safety of fellow riders.
Liability forms are to be completed prior to all Fire Velo sponsored rides and retained by the designated ride coordinator for the event.
Safety is paramount on all rides. Adhere to the traffic laws and always assume drivers on the road do not see you. Reckless riding that could endanger other club riders, pedestrians or motorists will not be tolerated.
All riders should have front and rear lights available at each ride. Lights provide an added measure of safety and may be required for daylight rides, and are compulsory for evening rides.
Bicycle helmets that are Consumer Product Safety Commission (CPSC) certified or equivalent are mandatory for all Fire Velo rides.
All riders must carry some form of identification such as a driver's license or ID card on all rides. Riders are also encouraged to use a "Road id" or similar safety bracelet or tag.
All riders must carry appropriate tire changing supplies and repair tools to ensure they can continue riding in the event of a mechanical failure.
Tools and supplies in the SAG trailer are available for riders to use. Items must be returned or replaced if used.
Do not litter while riding on public or private roadways and bike paths.
Rider Etiquette
Respect other persons' property during rides and events to avoid damage to property, particularly during rest stops.
Do not leave a fellow club member who is either injured or has mechanical
problems with their bicycle. Assist as necessary and ensure the rest of the group is aware of the situation.
Ride no more than two abreast, and single out when appropriate to let traffic pass.
If you leave a group ride on your own for whatever reason, ensure that riders in the group are aware of the situation and that you have safely left the ride.
Use hand signals for notifying other riders of road hazards, such as potholes, parked cars etc.
Regroup as quickly as possible at the top of hills. If you feel inclined and are a strong enough rider, go back down the hill and provide encouragement to those riders who are not as quick.
If you are struggling to keep up with the group, then shout up! The group needs to know.
Stronger riders should show consideration to weaker riders.
If you are approaching a junction and are unsure which way to turn, wait to ensure that all group members are present before making the turn.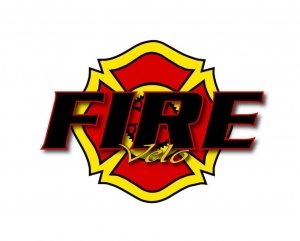 CONTACT US
Fire Velo
39252 Winchester Road
Suite 107 / #229
Murrieta, California 92563