https://www.firevelo.com/wp-content/uploads/2023/08/Kenny-Renz.png
808
742
icentrics
https://www.firevelo.com/wp-content/uploads/2018/09/logo-300x241.jpg
icentrics
2023-08-04 11:50:42
2023-08-04 15:22:53
In Memory of Kenny Renz, Los Angeles County Fire Captain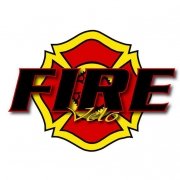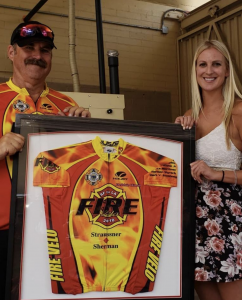 A special addition to the bike jerseys this year was a tribute to Debbi Wood
Debbi lost her eight-year battle with cancer on March 12, 2008. Debbi had been the Firefighter Cancer Support Network (FCSN) Wellness Coordinator since this programs inception. Debbi was a pioneer. She not only served the FCSN, she established the "Wellness Coordinator" position and through exceptionally hard work, served to provide the fire service with the vision and mission of the Firefighter Cancer Support Network.
We learned through Debbi's commitment that "love is when another person's needs are more important to you than your own." Debbi loved what she did, reaching out to fire service members who were facing cancer just like she was. She did it with passion, dedication and never did she share her own difficulties, rather remained focused, continuing to support others with her compassion. Truly a testimony to her efforts are the numerous stories of Debbi's ability to touch many FCSN members in their hour of need; she would persist with phone calls and emails when members had follow up doctor appointments just to check in and see how they were doing.
Debbi has a beautiful family to whom we must now reach out in the hopes of giving back some of the very ideals Debbi promoted: "comfort, strength and hope." Her husband Steve, (a Battalion Chief with Brea Fullerton F.D. California), her son Daniel her daughters Kelli and Nikki, her parents George and Barbara, and brother Jerry are now are faced with the loss of a wife, mother, daughter and sister.
The entire board of directors of the FCSN shared some wonderful moments, including more than a fair share of tears. Though we no longer have Debbi with us, her spirit and memory will always provide the FCSN direction and energy to reach out and provide assistance and education.
As we spent time together in her final hours in her home where she was at peace, her legacy was displayed on her fireplace mantle; the "Founders Award." This award was given to distinguish an FCSN member who displayed above and beyond the vision and mission of the FCSN. She was the premier recipient of this award and has set the standard by which future aspirants will be considered. This award has now been renamed to the Spirit of Debbi Wood presented to others that have displayed and demonstrated the same characteristics, compassion and dedication as Debbi. There are no words that can describe the difficulty associated with those final hours; however the memories and love for her and her entire family will always bring a special feeling to our hearts and a smile on our faces. Debbi will be missed. Her legacy will live forever in all those she has touched and those who will be touched by what she has done.
/
by icentrics
https://www.firevelo.com/wp-content/uploads/2018/09/logo.jpg
749
932
icentrics
https://www.firevelo.com/wp-content/uploads/2018/09/logo-300x241.jpg
icentrics
2018-04-24 04:50:45
2019-01-03 10:35:08
A tribute to Debbi Wood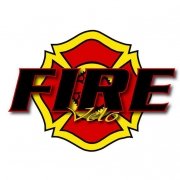 The 2018 Fire Velo Cancer Awareness Ride honored 6 firefighters who had passed away from occupational cancer.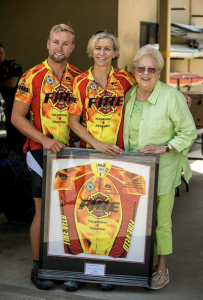 Bruce Mortimer lost his long time battle with cancer on Sunday April 8, 2018. Bruce was a longtime firefighter. He was married to wife Pam Larson Mortimer and had 3 daughters. After a long battle with cancer, Bruce A, Mortimer age 76 passed away on April 7th at home with his family.. Bruce was a 42-year resident of Wrightwood. He was born in Aurora, Illinois on April 25, 1941. Bruce married Pam Larson Mortimer on March 31, 1962 in Montebello, California. He had a 37-year career as a firefighter. He retired from Los Angeles County Fire Department in 2001. Throughout his career he sought varied experiences that the County had to offer in fire service. When he first joined the County, he was assigned to Air Attack and helped establish the Air Ambulance program. He was also a part of the first paramedic classes. He worked as a paramedic in the busy South Central Los Angeles area and other fire stations across the county. He took his expertise onto the set of the TV show "Emergency" as a technical advisor. With a promotion, he later returned to the Air and Wildland Division as a Camp Foreman where he led crews in wildland fire fighting throughout California. Bruce was a woodworker reproducing various beautiful antique apparatus. His most notable projects were antique fire alarm bells and a miniature tiller truck that his daughters drove in parades. These interests extended into his participation in restoration and donation of antique fire equipment to museums. He also enjoyed building stage sets for the Snowline Players. Other contributions in the community include making the first fake raft for the Wrightwood Country Club, highway clean up, the town rattlesnake re-locator, and supporting his daughters in all their extra-curricular activities at Serrano High School. Most important, he loved his family, his friends, his dogs, his truck, trains, and Neil Diamond. Family, neighbors and friends could always count on Bruce. He was not uncommon for him to stop and help at an accident, rescue an animal, or shovel out an early brush fire. He will be greatly missed. He is survived by his wife of 56 years, his daughters Colleen Mortimer-Scott & husband Gordon Scott and Wendi Mortimer Swanson; grandchildren Holly Dillenbeck, Gregory Blanks, Madeleine Blanks, and Shane M. Swanson; great grandchild
/
by icentrics
https://www.firevelo.com/wp-content/uploads/2018/09/logo.jpg
749
932
icentrics
https://www.firevelo.com/wp-content/uploads/2018/09/logo-300x241.jpg
icentrics
2018-04-24 04:49:15
2019-01-03 10:39:51
Fire Velo Cancer Awareness Ride honors 6 firefighters
CONTACT US
Fire Velo
39252 Winchester Road
Suite 107 / #229
Murrieta, California 92563