So Cal President's Message
Message from our President
So Cal Fire Velo Members,
Over ten years ago, I conceived the idea of forming a cycling club made up of firefighters.  This non-profit organization would be a social riding club with a vision of raising money to support firefighters and their organizations in their battle against cancer.
Our first fundraising ride was a ride from San Francisco to Los Angeles (SF2LA) was with ten firefighters cycling down the coast, sleeping in tents and eating mostly cold food in state parks.  That was some experience.  The SF2LA ride became an annual ride and one of our main fundraising rides.  Since that first ride, we've grown to upward of 30 riders participating in some years, and we have visiting many fire stations from agencies up and down the coast to honor one of their own who lost a battle to cancer.  We've made many long-term relationships that continue to support our SF2LA ride year after year.
The SF2LA ride was so successful that we started participating in other rides throughout the year.  We started the annual Los Angeles to San Diego ride (LA2SD), and Fire Velo riders regularly participate in the Tour de Palm Springs, the Patriot Ride, the Tour de Sewer, America's Most Beautiful Ride and many other rides.  We are always looking for additional rides for the club and are considering participating in a West Coast to Colorado Springs ride in honor of the International Association of Firefighters (IAFF) Fallen Firefighters Memorial, and the Ride Across America (RAAM) with a repeat cross country ride in 2021 to commemorate the 20th anniversary of 9-1-1 and the  annual San Francisco to Los Angeles Ride.
We've enjoyed some great camaraderie over the past decade and have partnered with many cancer prevention associations and groups, raising hundreds of thousands of dollars in donations.  We've used the funds to support various organizations to promote cancer prevention and education.
As we begin the ambitious goal to become a true National Velo Club, we continue to work with the San Francisco Fire Department to launch the San Francisco Fire Velo Chapter, and work with fire agencies in the State of Washington to launch the Northwest Fire Velo Chapter.  Together with the Southern California Fire Velo Chapter, the National Fire Velo Cycling Club now has 3 regional chapters and looks forward to launching other regional chapters wherever there is an interest to join the national club.
We are rolling out a new enhanced website which will allow us to provide a number of services including online membership registration, rider information, registration for events, regional chapter sites, calendars of upcoming events, online donations, sponsors and donor advertising and a merchandise store.
Our operating costs have increased as we grow.  As a result, the National Fire Velo Board recently approved to discontinue the previous one-time membership fee and implement a 3-year $25 membership and renewal fee for all current and new members.  Our new website will have a registration platform to enroll current members and new members.  More information will be disseminated to all current members.
It's an exciting time and we hope you'll join us going forward.
This is a great time to join Fire Velo as we look forward to an exciting 2020!
Jim Berklite
Present and Founder
National Fire Velo Cycling Club
Southern California Chapter President
Firefighters Riding for Others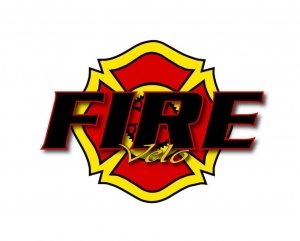 CONTACT US
Fire Velo
39252 Winchester Road
Suite 107 / #229
Murrieta, California 92563